Sunday, June 29th, 2008
Here's a couple more collages I've done on the fronts of post cards.
This first one is "Home Sweet Home". I made the house from cutting squares and rectangles from scrapbook papers and tags from Foof-a-la. I love their line, very cool shabby chic stuff! The house number is an old game piece, I sewed on a real key to the bottom. The "Home Sweet Home" words were made on a label maker. I ran a very skinny strip of white core cardstock through the label maker and embossed on the letters than sanded over them to make it stand out more. The background is a tissue paper with house plans printed on it, 7 Gypsies makes these.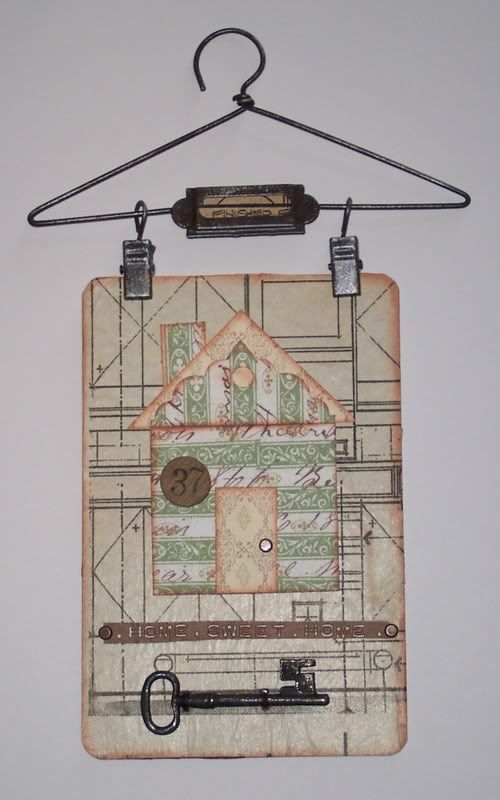 This next one is called "My Favorite Dress". I took a plastic template of a dress and traced it on some paper that was a photocopy of some fabric. I aged it with lots of inks, it was very bright white and red before I started and I wanted it to look older and aged. The lace and button are vintage, as well as the piece from a very old tape measure. The background is another tissue paper from 7 Gypsies with dress making patterns printed on it.