Tuesday, January 27th, 2009
Last year I worked on one of the most ambitious collage pieces I've done. This time I took some pictures during my process, which I don't normally do since I get so caught up in working on something I don't stop to think about it:)
I had bought a large paper mache' bust and I want to make it into more of an old style mannequin so I went to the craft store and got an unfinished round wooden base, finial and dowel along with some black matte spray paint.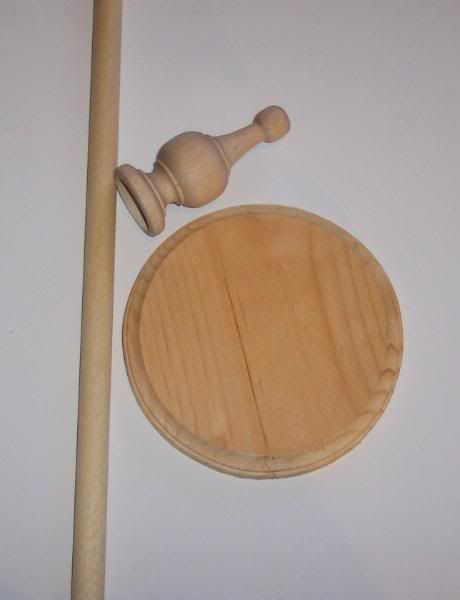 I spray painted all the wood and drilled the dowel to the base.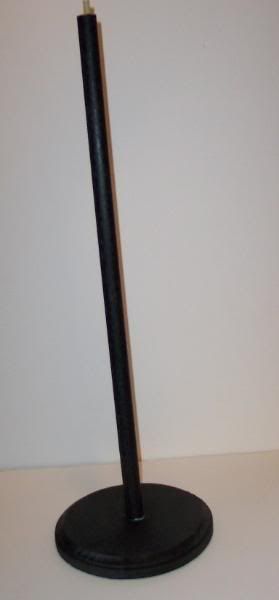 Then using gel medium I completely covered the bust in torn pieces of paper, scrapbook pattern paper and pages from old books. Once it was covered and dried I used gesso to white wash all the papers.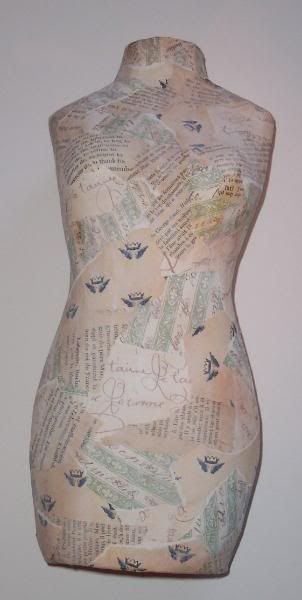 I wanted the piece to open up in the chest so I cut out a door with an exacto knife and added a metal hinge and a glass bead thumb tack for the door handle. I added vintage trim inside the door to cover were the hardware was attached. I also took a scrabble tile with a tiny collage of a girl on it and tied it with a ribbon around the neck along with some more of the trim.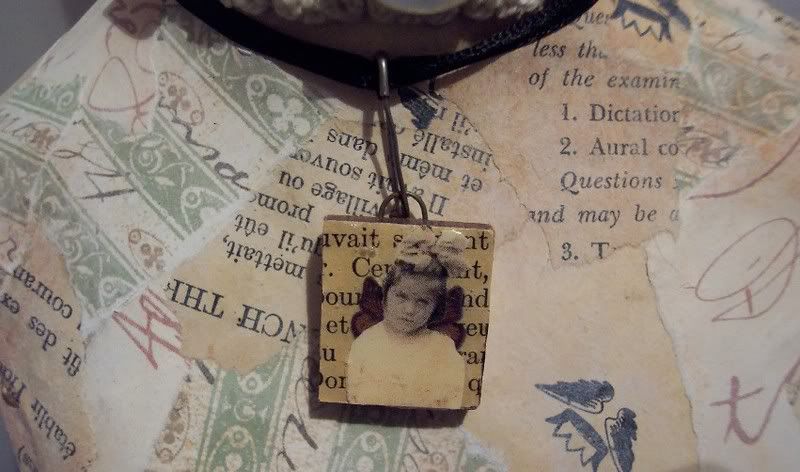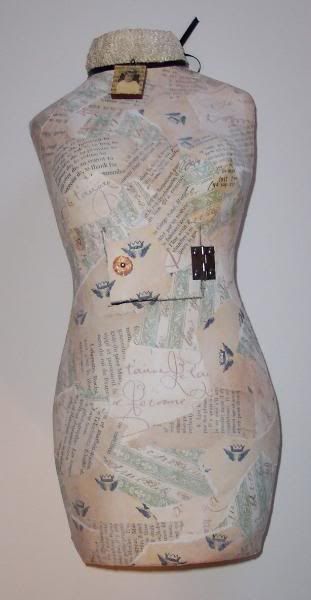 I also added a vintage tape measure around the waist and big vintage button and more vintage buttons around the neck.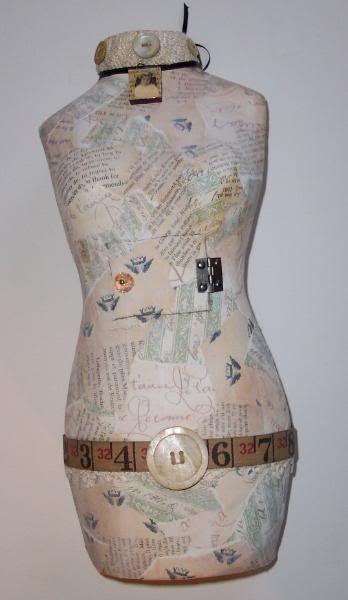 I then cut holes in the top and bottom of the bust and slid it over the dowel and attached the finial at the top.

Then came the hardest part. I wanted something inside of door but the inside of the bust was hollow so I made a little cardboard shelf and attached it to the inside and placed a little blue mushroom bird on the shelf. I also wanted him behind a screen so I took some tiny gold screening and glued it inside the door. I added a quote on a strip of paper and attached it to the screen with a safety pin. The quote is from singer song writer Tori Amos and it says "You're just an empty cage girl if you kill the bird". That quote was the whole inspiration for the piece and I think I achieved what I was going for with it.