Friday, August 28th, 2009
My favorite holiday is Halloween, so much so my hubby and I got married the evening before. I can't believe that was almost 5 years ago now :)  I really think I could make Halloween art all year round so I love to get a early start on items for my Etsy shop.
Here's more of the soldered pendants I've been working on:
A couple more dictionary illustration, this time a black bird. On the back I added sheet music and the words "blackbird singing" for a Beatles inspiration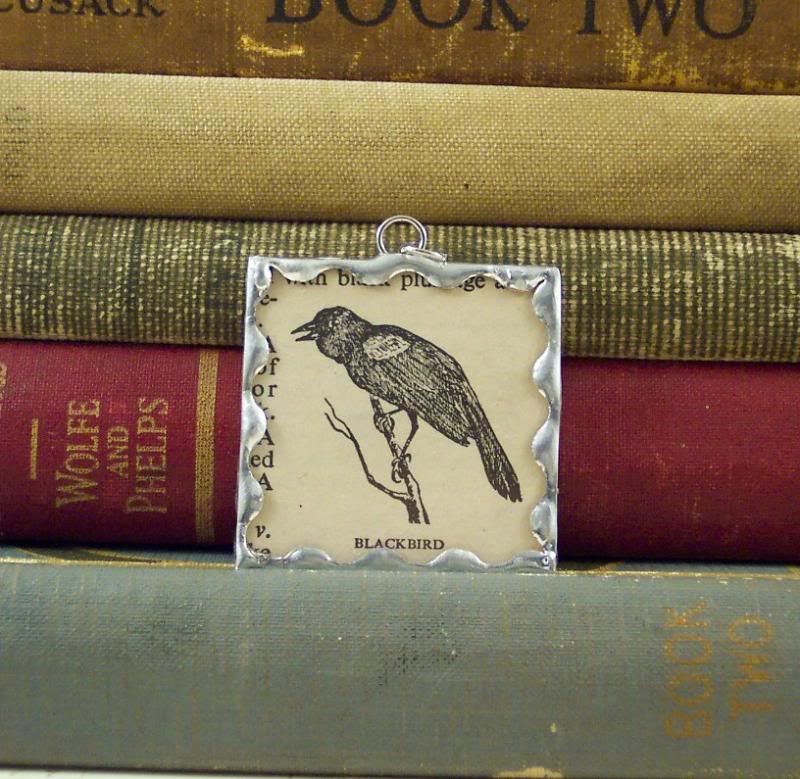 an adorable tiny bat illustration ( I LOVE this one so much!:))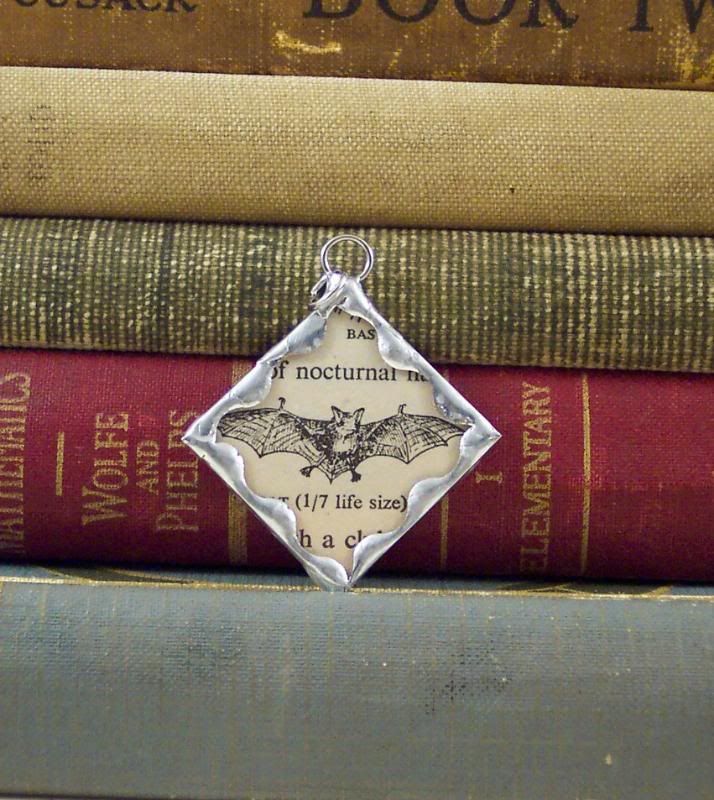 The rest are vintage illustrations from a children's story book.
 A witch riding her broom in front of the moon, I added the words "happy Halloween"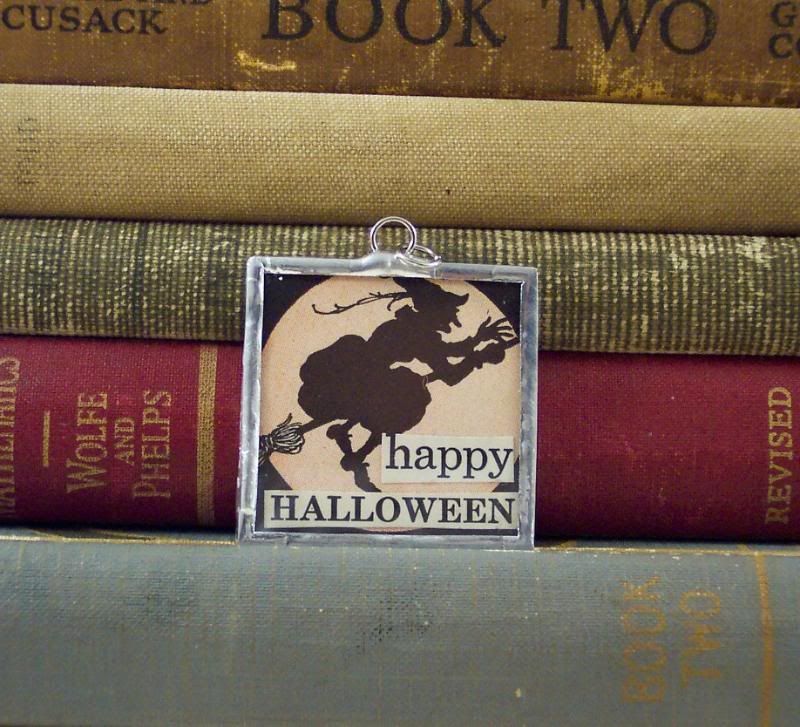 A big happy smiling Jack O Lantern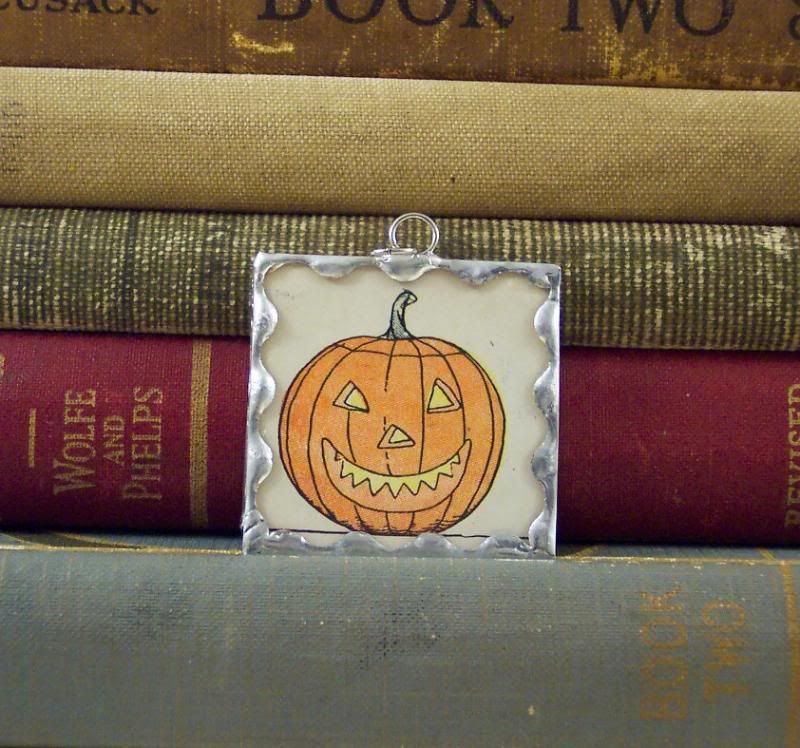 a cute black kitten with a big orange pumpkin, I added the word "boo"