Tuesday, November 17th, 2009
Sorry, just couldn't resist that title
Continuing my work with felt here's a couple of holiday ornament I've made. They are all felt that have been blanket stitched around the edges with embroidery floss.
This first is a Snowman ornament, he's stuffed with poly fill, I made him a broom using a wooden dowel and felt. I especially love the nose, I rolled orange felt into a cone shape and glued it on.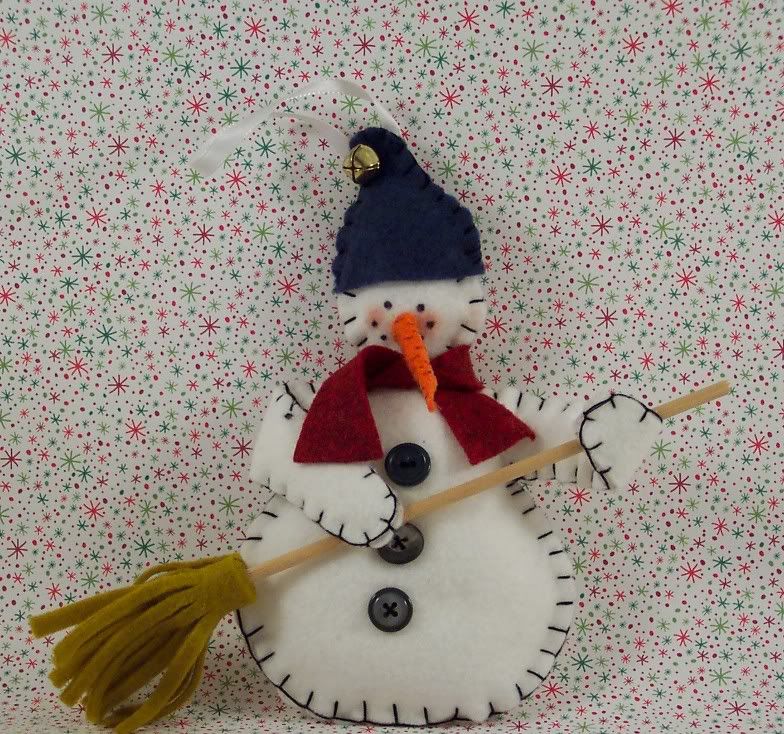 This next one is a felt mitten, it's the perfect size to hold a gift card or tiny gift, use as a tag on a present or just hang on the tree.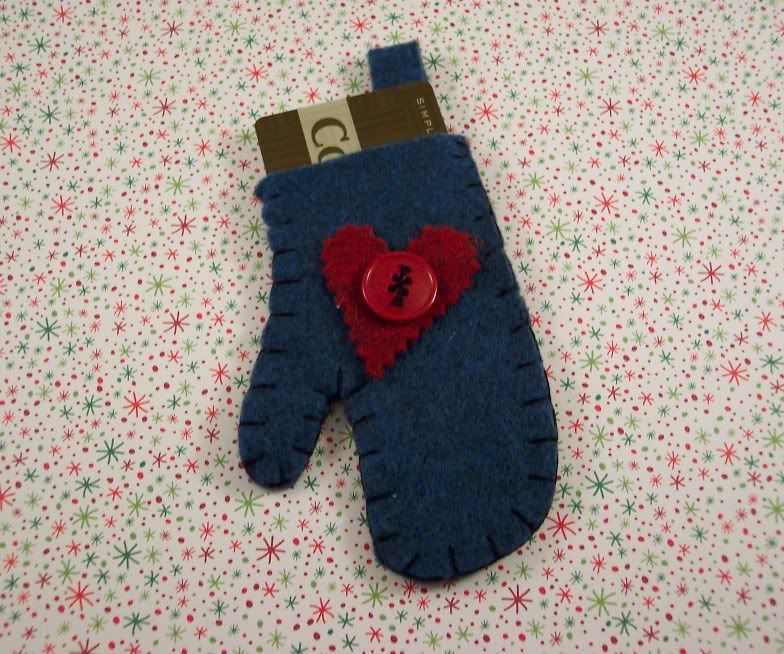 I've made several different colors of mittens and snowmen in different color hats and scarves, they'll all be available in my Etsy shop.