Wednesday, April 14th, 2010
Ok, I also can't seem to stop making things with Alice in Wonderland either
I've been making Alice jewelry and collages for years now and am happy to see a big jump in popularity because of the new Burton movie. Somerset Studio even did another issue with lots of  wonderful Alice art, the first Alice issue some years back is still one of my favorites and I still have my dog-eared copy.
Here's a picture of all of the Wonderland character soldered domino charms I posted about recently:

 and here's a domino ring I made with Alice: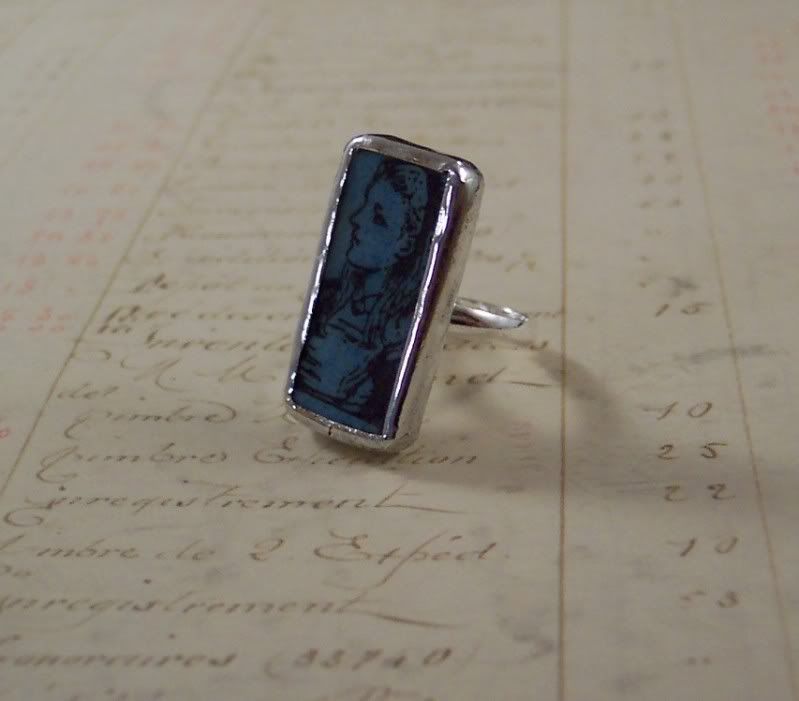 and here's my favorite, a charm bracelet. It has charms made with shrink plastic, soldered wooden game pieces, a tiny glass bottle, soldered dominoes, vintage King and Queen puzzle pieces, vintage text and silver charms.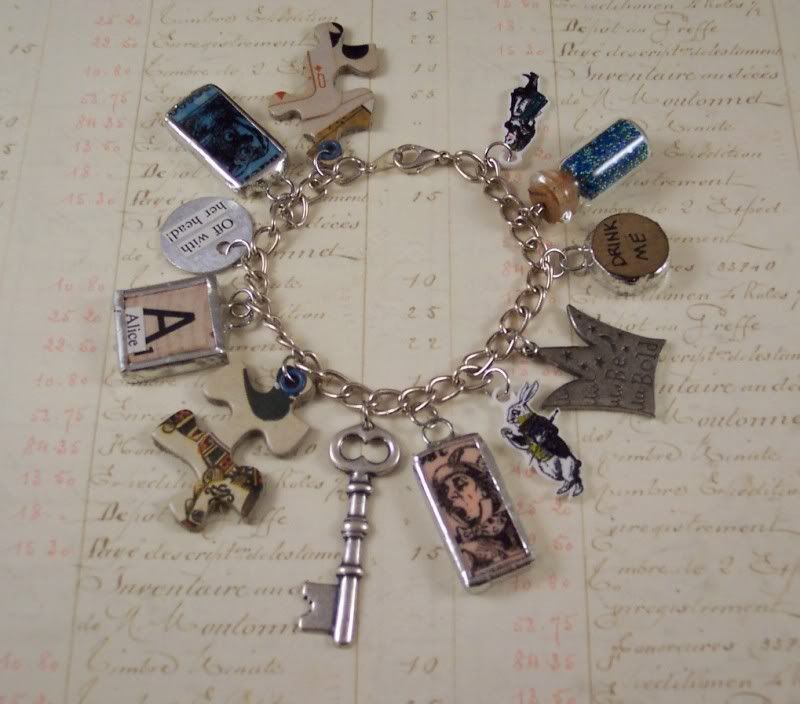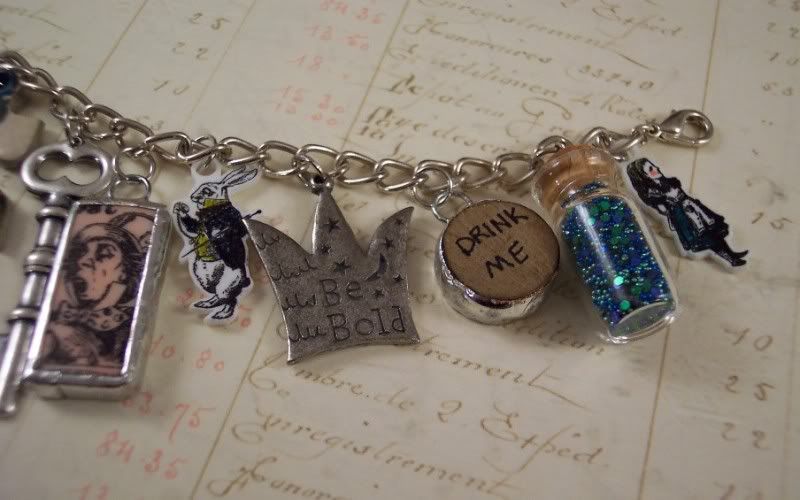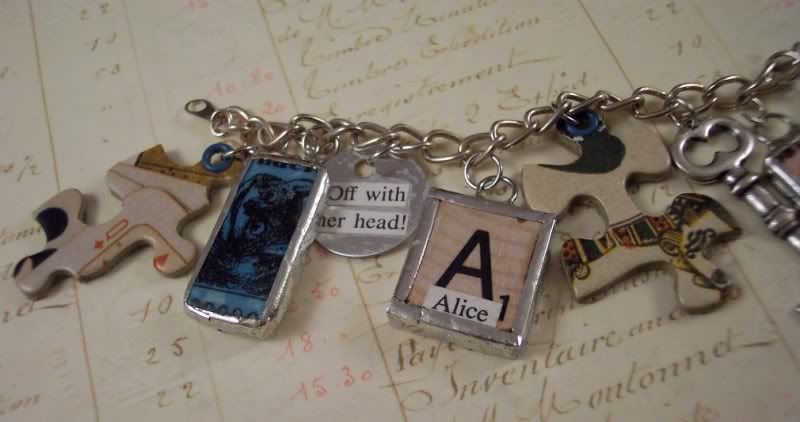 All these items are currently for sale in my Etsy shop, click here.