Sunday, July 18th, 2010
When I was little and asked my parents what something meant they always told me to "go look it up", i.e in the dictionary, encyclopedia, etc. It's not that they didn't want to help me, they wanted me to learn to use the books and find the answers for myself. Maybe that's why I now love old dictionaries? I remember mine was red, with little cut out half circles on the pages where the letters where, funny how things like that stick with you.
Here's a few soldered pendants made with illustrations from a wonderful vintage dictionary from the early 20's. I added black patina to all the soldering and the backs of the pieces are their definitions.
a really cool raven: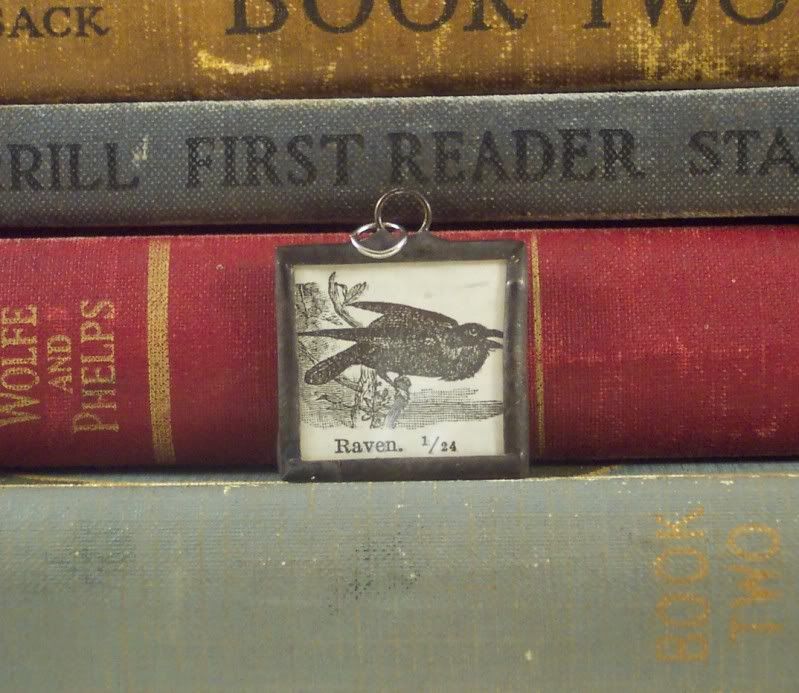 a fat little toad ( I just love him!):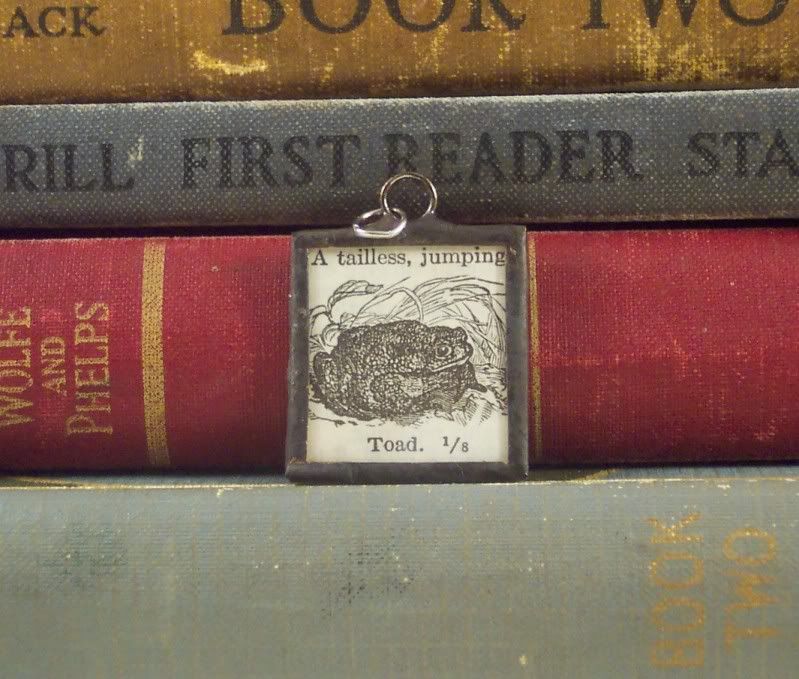 and a lovely bird in flight: