Wednesday, August 4th, 2010
Here's a couple more projects I made with my new Silhouette die cutting machine. I wanted to see just how small I could get the machine to cut so I chose a simple image, the deer silhouette, and was able to cut it 1″ x 1/2″ ! I adhered it to vintage French book paper and put it inside a pre made frame. Isn't it cute?? I want to try some more like this but soldered them.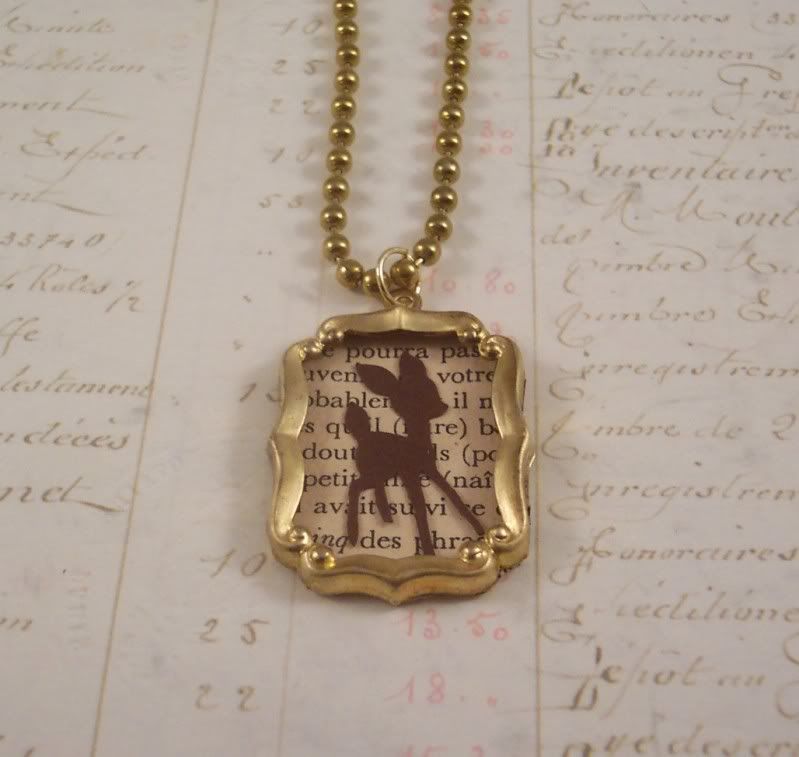 Next I had a wonderful wooden cigar box I wanted to make into a specimen box so I layered some patterned paper and card stock inside the box and cut out a few butterflies and a label from the same papers using the Silhouette and mounted everything inside. I love how "old world" it turned out.