Monday, November 15th, 2010
I made my own clear stamps, how cool is that!? I recently got a chance to try out the new Teresa Collins Stampmaker which allows you to make your own clear stamps at home. It's very quick and pretty easy to use, I had a few issues with trying to make stamps with small thin lines and also making a photo stamp but I've since found out I didn't follow directions and these problems should be easy to correct. I had a couple of air bubbles in a few stamps which resulted in spaces on the stamp that didn't come out but I did get really great results on quite a few stamps. I think there's a bit of a learning curve with it. I think playing around with it more and getting a good feel for it I'll get better results in the future.
Here's my review of it on Craft Gossip. And here's the best news we are having a giveaway for one at Craft Gossip too! Click here to go to the giveaway and follow the directions, you'll need to become a Facebook fan and follow the blog of the manufacturer and also leave a comment on my giveaway post (over at Craft Gossip not here on P is for Paper:)).
Here's the projects I made with my new clear stamps along with the negative and stamp itself., I got most of my images from either Dover publications or copy right free images sites on the web.
I made this cute book mark with a cute image of a little girl holding a book: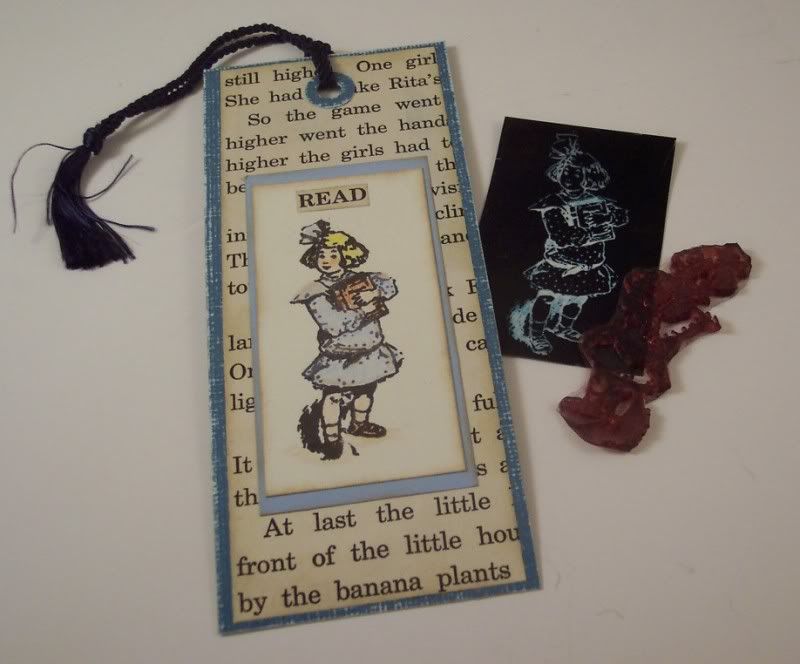 I love this bird stamp, I put it on a background I embossed with my Cuttlebug: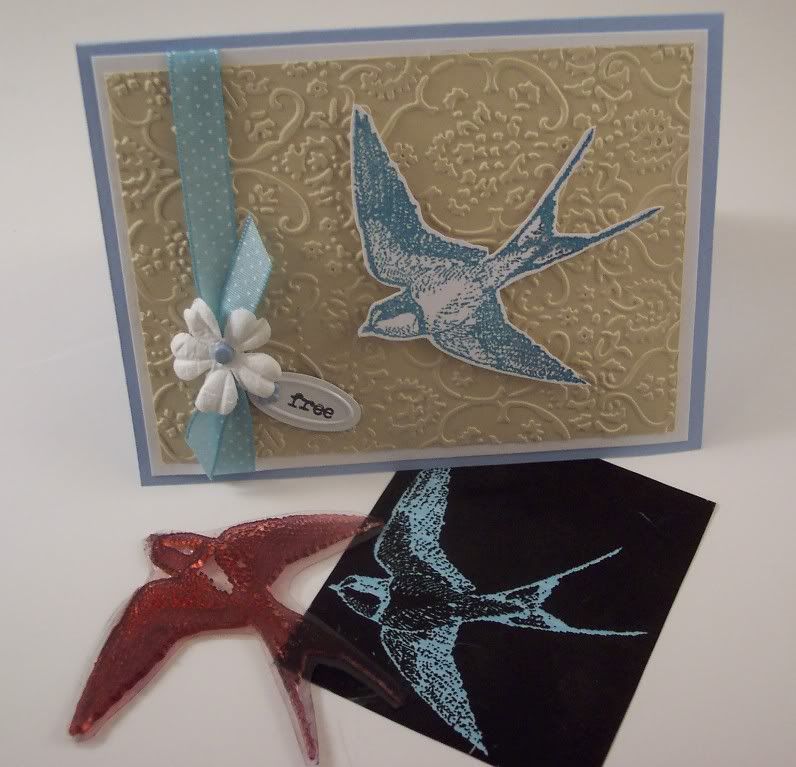 This vintage spider web is such a cool image, I stamped it on vellum and then colored in on the back with markers. You can't really tell in the pic but I also added some glitter to the web to look like dew: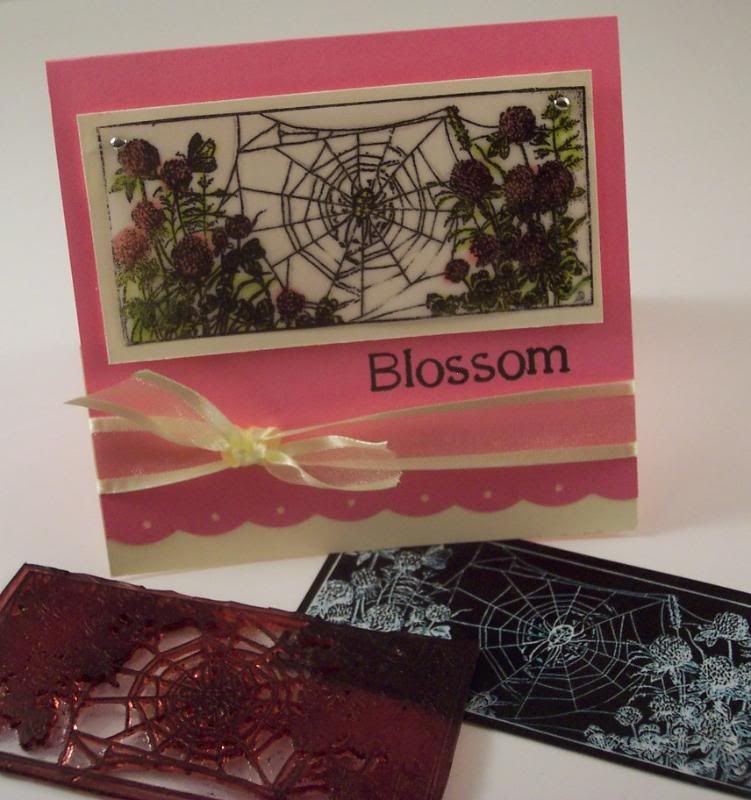 And for this stuffed sachet I stamped the bee onto sticky back twill from Close to My Heart and sandwiched a little batting between the two pieces of twill. I added the details with a small permanent pen:
(this project is out for publication)
I love my new stamps and I'm looking forward to making more, I'll share my results with you when I do.