Archive for April, 2011
Sunday, April 24th, 2011
I am SO happy with the way this card turned out. It's my second for the latest Lawnscaping "Critters" challenge. I got to thinking about the different animals in the sets and realized one has an owl and another has a cat, so I die cut a boat for an Owl and the Pussycat card. Stamps are from Lawn Fawn, papers are from My Minds Eye and the boat die cut is a Silhouette shape.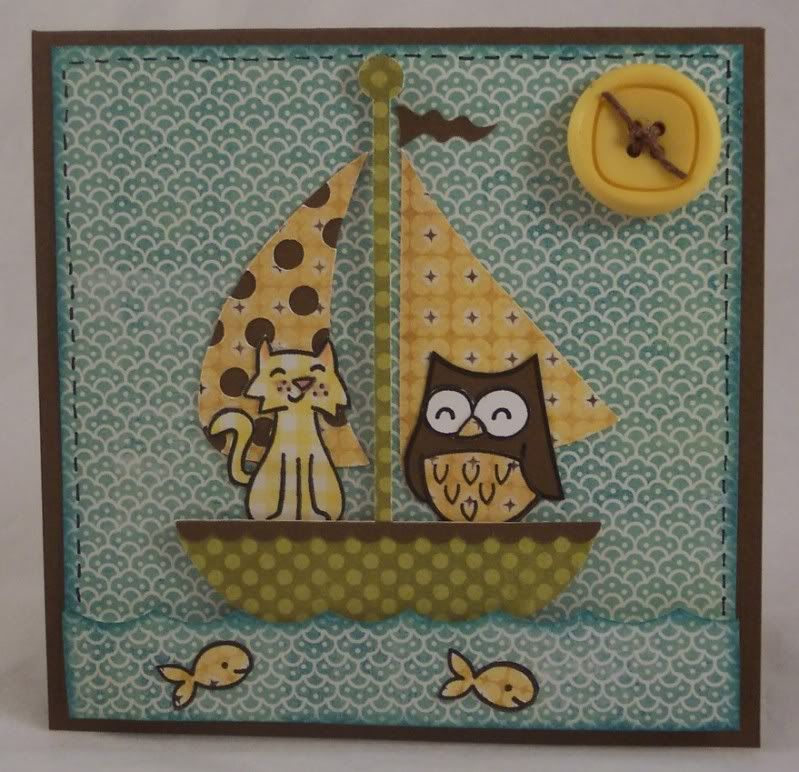 Sunday, April 24th, 2011
Here's a card for another Lawnscaping challenge. The theme this time is "Critters", of course I couldn't resist make a couple of cards. This one will actually be my step mothers birthday card, she and my dad just got back from Florida and I thought this would be perfect with the sweet dolphin. Stamp is from Lawn Fawn and the pattern papers are from My Mind's Eye.