Here's a few more of the soldered pendants with vintage illustrations I've made recently………….
A little girl discovering a bunny, she's on the front, the bunny's on the back: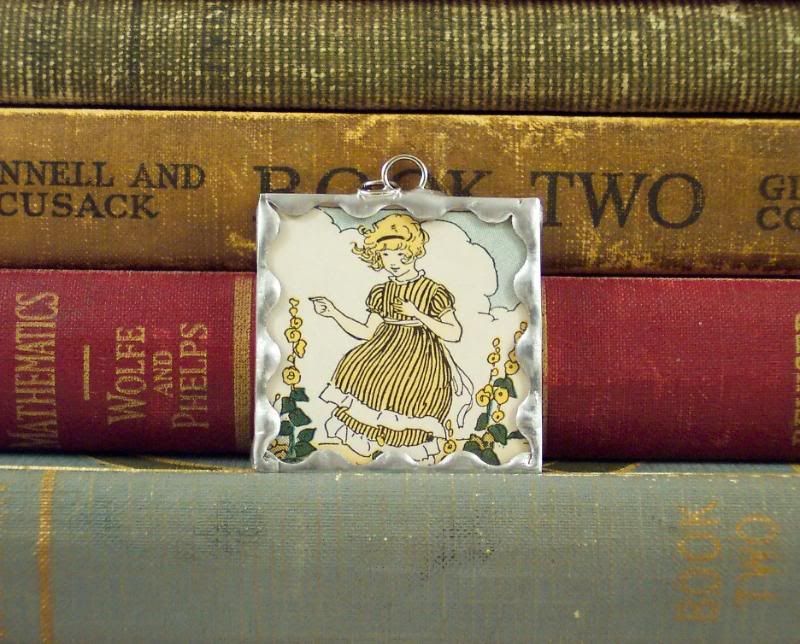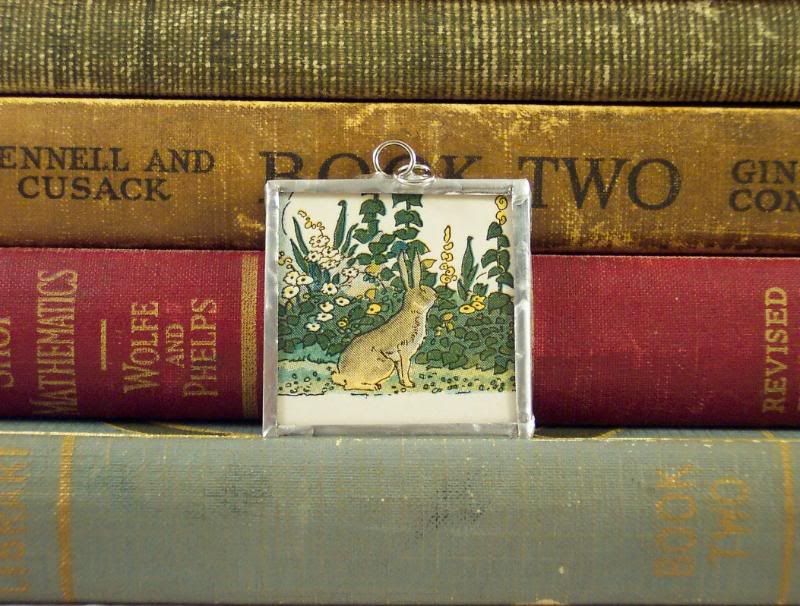 Two owls sitting under the moon:

A tiny bird nest and birds:

A fox in the forest:

and this one is a shadowbox with a silver bird cage charm inside with a teeny tiny blue bird in the cage: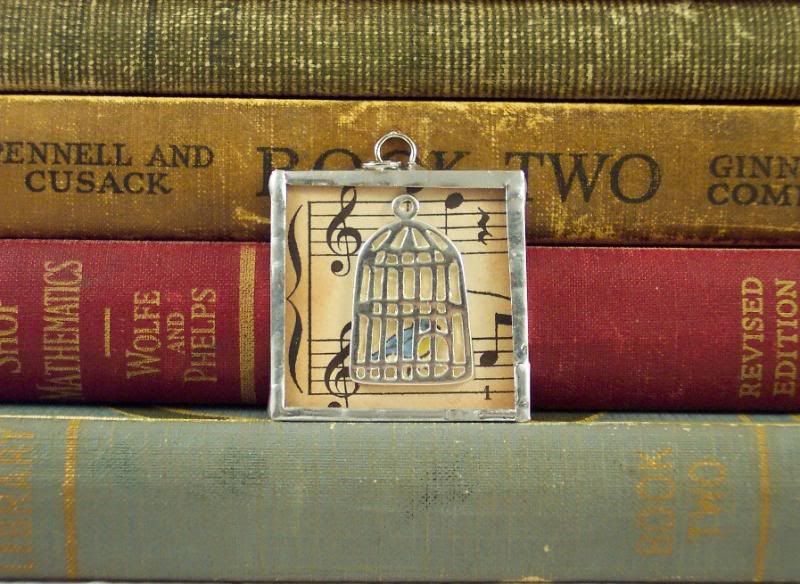 These are all curently available in my Etsy shop.
I also have listed a smaller version (5″) of my vintage white button heart in an embroidery hoop in my shop as well.
Tags: , bird, bunny, cage, collage, forest, fox, girl, illustrations, jewelry, nest, owls, pendants, soldered, vintage