Posts Tagged 'scrabble tiles'
Thursday, January 24th, 2013
Thursday, September 8th, 2011
I'm listing some new domino charm jewelry in my Etsy shop this week. And right now I'm working on lots of great new collage art Halloween soldered glass pendants. There are already some in the shop but I'll listing a lot more in the next week or so, so be sure to check back
I love this Poe charm, great for Halloween or anyone who loves to read.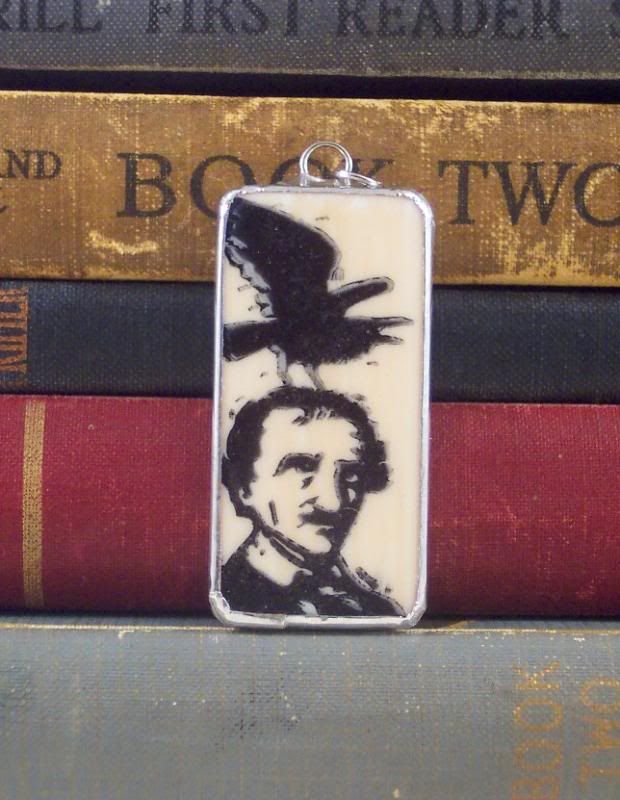 And of course Alice is always one of my faves. In addition to the domino charm there are also wooden game tiles  with vintage text.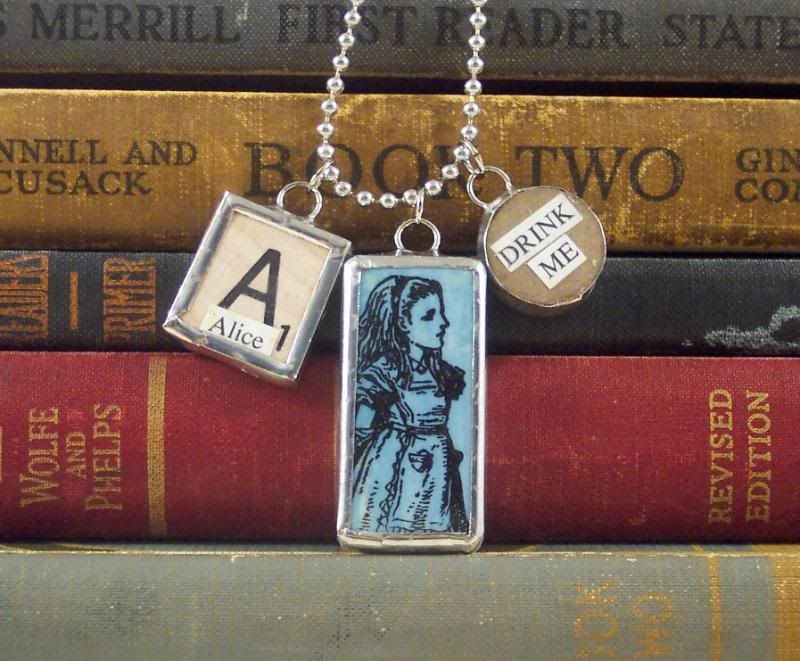 This one is nice and creepy for Halloween, the headless horseman. "Ichabod……….."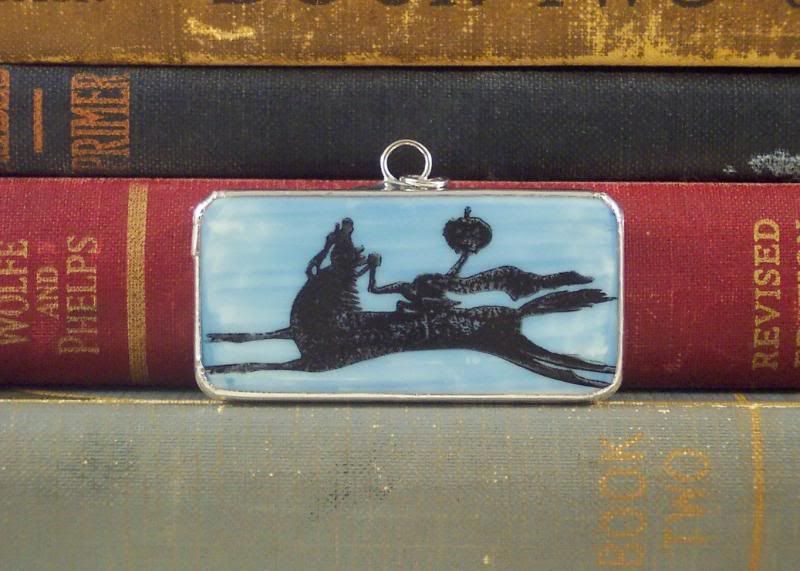 And this cute one has scrabble tiles that spell out "BOO" and a cute ghost shaped jingle bell.