Posts Tagged 'vinyl'
Thursday, October 11th, 2012
Tuesday, July 19th, 2011
What's that? The sounds of a Cricut?? That's right, I just got a brand new Cricut Expression 2! I got it to review for Craft Gossip, you can read my complete review over there. (We are also giving one away, details in the link).
So I wanted to share the projects I made with it. The first is a card made using the bunny and banner from the Just a Note cartridge. The stamp is from CTMH.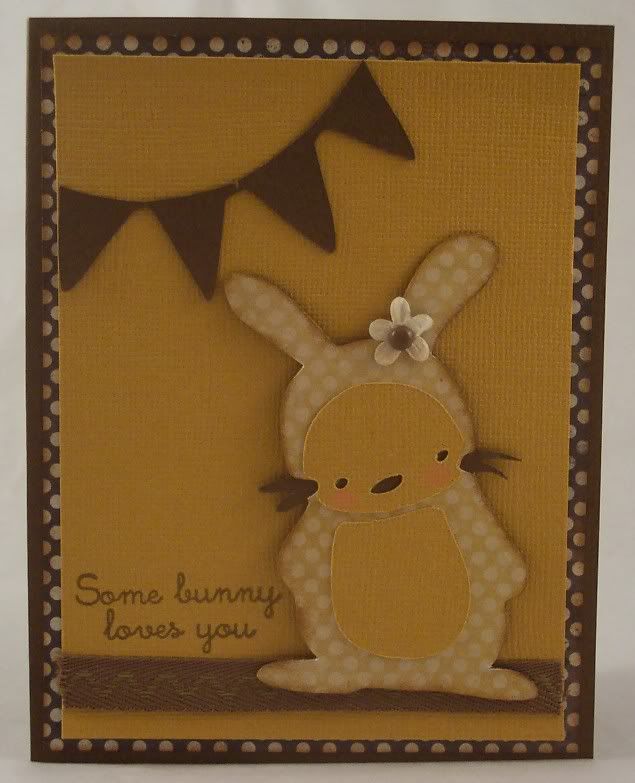 This is the first scrapbook page I've made in quite some time, but since this machine cuts 12″ x 12″ I just had to make one
It features pictures of my husband and his mom's sweet dog Sofie who passed away recently, the whole family misses her a lot, she was a wonderful dog! Isn't that die cut doggie so cute? It's from The American Alpha. cartridge, the rest of the large background shapes and tags are from the Essentials cartridge.
This last one is a coaster, I got an inexpensive tile from the hardware store and cut black and white vinyl in the fleur de lis shapes from the Essentials cartridge. I was really impressed at how well this machine cut thick Bazzil cardstock and vinyl.