Posts Tagged 'wall hanging'
Thursday, January 24th, 2013
Thursday, April 23rd, 2009
I wanted to make something a little different than what I normally make with my soldering and decided to make a wall hanging, it was inspired by a piece from Sally Jean who is an amazing collage and soldering artist. I took 3 glass panels, each 3″ x 1″ and cut backgrounds for them from vintage French book paper and added the words "Home" "Tweet" and "Home" to each, on the last one I also added a cute little bird nest with blue eggs. I soldered each panel with scalloped edge solder and soldered jump rings to each then attached the panels together with more jump rings, hung a chain from the top and a tiny silver bird charm from the bottom. I'm thrilled with how it came out!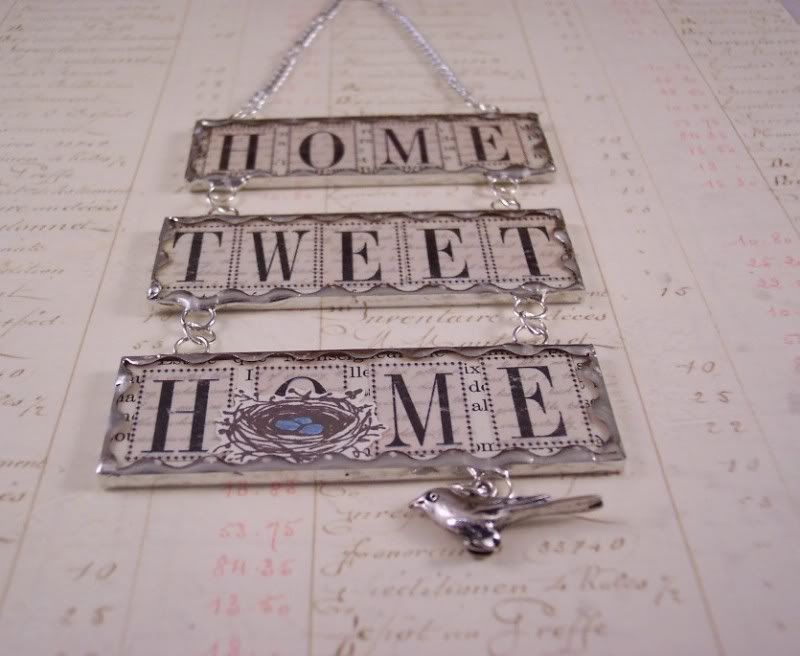 back: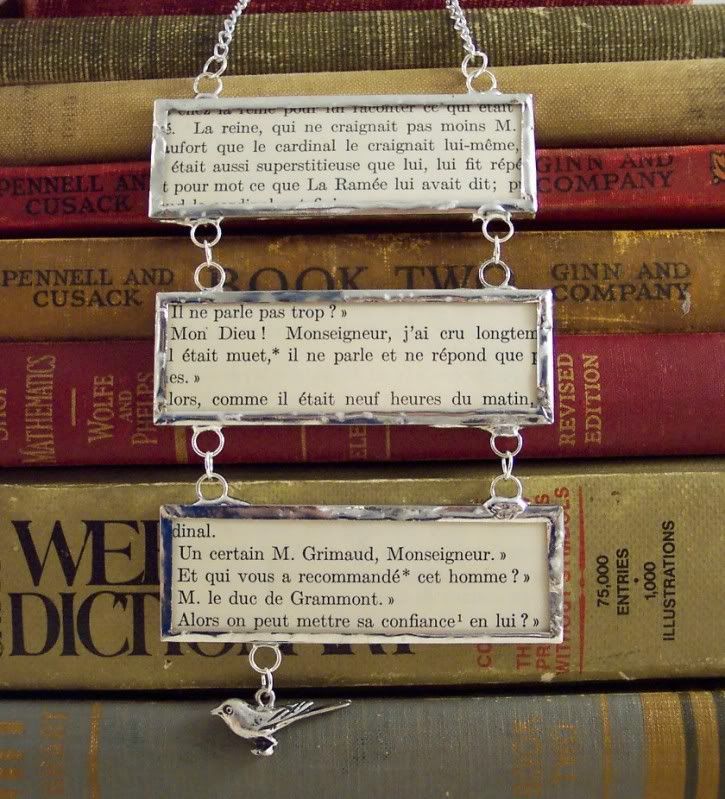 Friday, March 13th, 2009
Here's a pretty little collage I made this week. I got some really neat pewter crown charms and added one to an image of a sweet girl along with the word "queen". I mounted her on paper from a vintage Italian book and black and brown cardstock. I aged a very cool metal embossed frame I had with some brown ink and mounted it all on a piece of chipboard for some stability and added a metal hanger to the back. I think it's got a simple but very elegant look to it.