On Etsy there is a shop (open until the end of March) where all the proceeds go to The Red Cross to help people affected by the recent fires in Australia. There are loads of wonderful items donated from some terrific and generous artists for sale, you should really go buy something:)  http://www.etsy.com/shop.php?user_id=6902734
I belong to a team on Etsy called "Metsy", it's a group for mixed media artist and some of us have done paper mache houses to donate to the shop. Mine is listed here:
 http://www.etsy.com/view_listing.php?listing_id=21463566
be sure to also check out the other beautiful houses by my fellow team mates. A huge thanks to Stacey ( http://artsnark.blogspot.com/) for donating the blank houses!!
I took some pictures while I made mine and wanted to share my process.
I first painted the edges of the house with acrylic paint and cut out pages from a vintage children's book and applied them to the house with gel medium: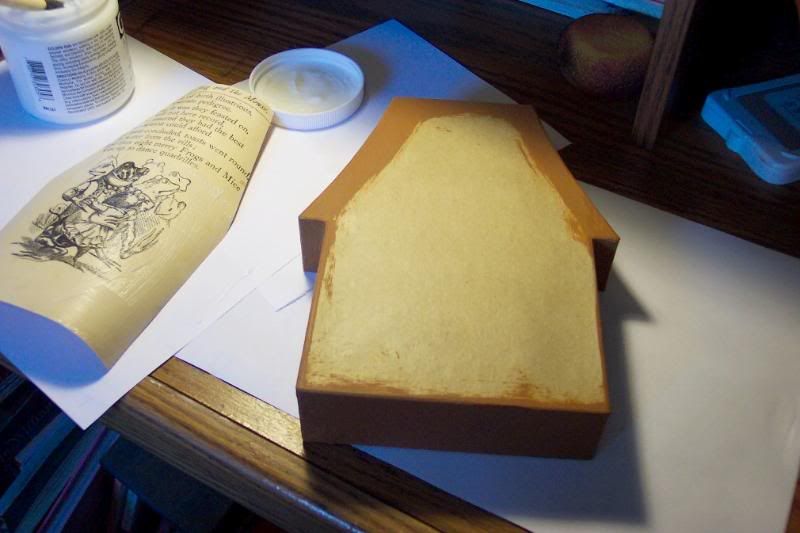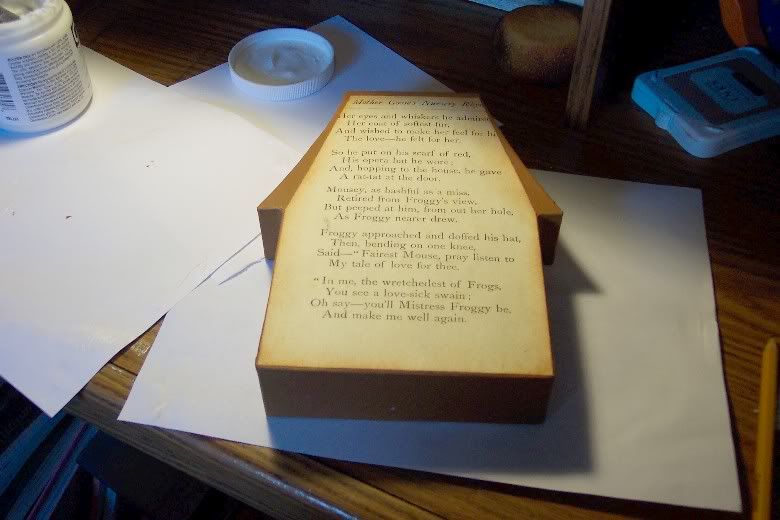 Then I took pattern paper and cut out some scallop shapes for hills, a tree and a cloud and inked the edges with a sponge:
I then cut out a tree trunk from white core card stock and sanded it. I cut out an image of a little boy and some wings and a gold crown and glued the hill, tree trunk, tree top and fairy to the house. I also stamped a bird in the tree and music notes.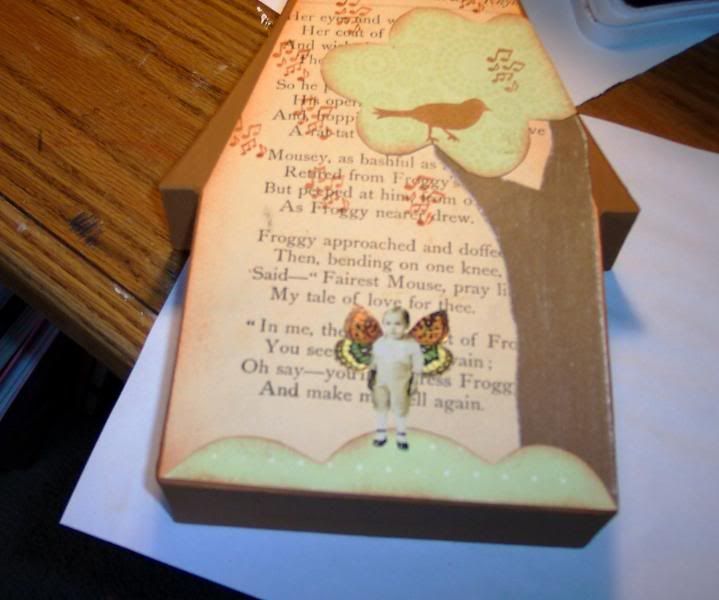 But….. I didn't like the stamped bird and covered it with a vintage image of a bird from an old field guide: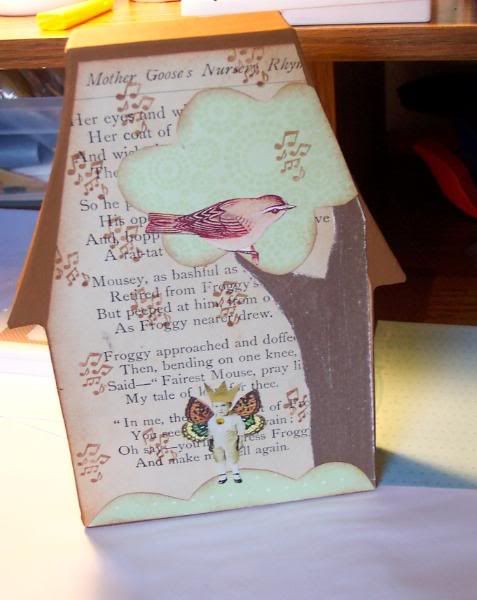 The other side was a similar process of adding a hill, cloud, fairy flying a butterfly, stamped stars, etc. I also added rhinestones to the fairys clothes and Tim Holtz Distress glitter glue to all the wings. The sides of the house seemed too plain so I cut out and inked fun words like play, wish, laugh, fairy, etc and added them to the top and sides of the house:
I really love the finished house (and I hope it sells to help out with the relief effort:))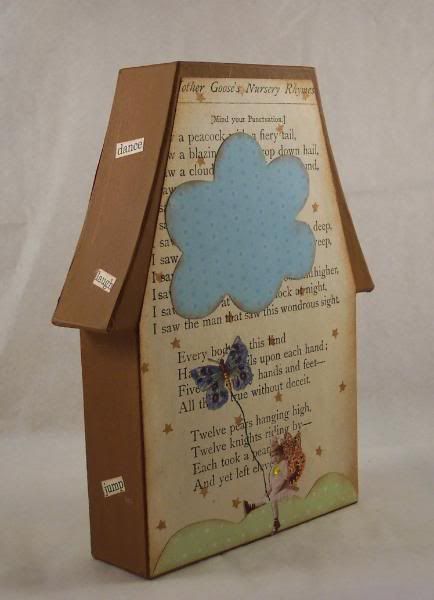 close ups: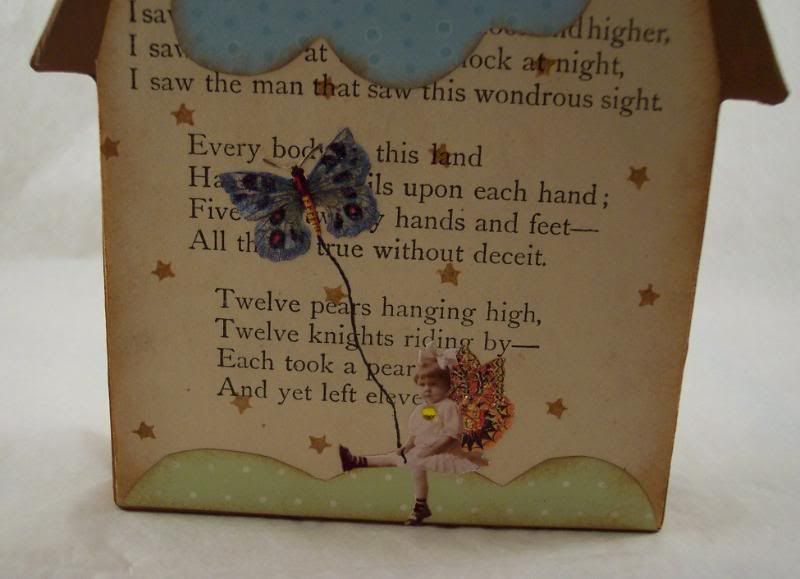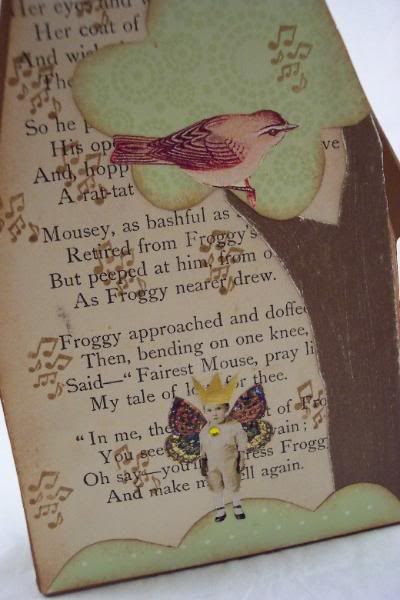 Tags: 3-d, altered, art, butterfly, collage, fairies, fairy, gel medium, glitter, house, paper, paper mache', vintage